Parthian Glass
Glass tube beads with serpentine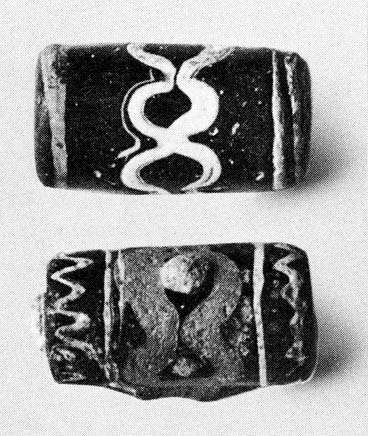 Glass tube beads with serpentine
Pattern-mold decoration.
- Shinji Fukai, Persian Glass (New York: Weatherhill, 1977), figures 18 and 19.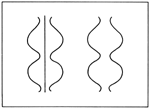 During the Partho-Sasanian period, ornamental reliefs were created by the use of molds. This figure shows a characteristic motif made by this method, a serpentine on both sides of a center line or alternatively, without the no center line. This design was extensively used on glass vessels during the first to third century A.D. and also in decorating tube beads as above.
---