Meherdates (c. A.D. 49)
ΜΕΗΕΡΔΑΤΗΣ
See the genealogy chart.
---
Coins Attributed to Meherdates
Click on coin images to enlarge: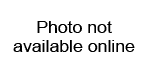 No image of this coin is shown because either there is no photographed example in the database or copyright restrictions prevent its use. If you have a photo of this coin that will help complete the catalog, please contact Chris Hopkins. You will be credited for your contribution if you desire, or may remain anonymous.

---