Parthian Glass
Bowl with circular facets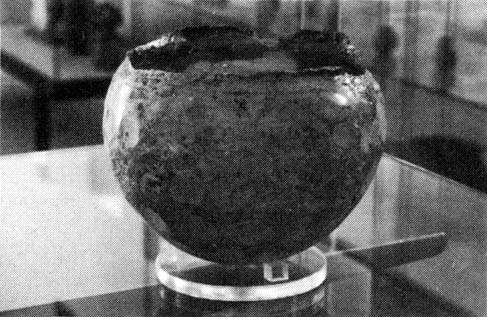 Bowl with circular facets
Seleucia, Parthian or Sasanian periods.
This is Type I-C, which is characterized by a distinctly constricted neck and a lip that curves outward (see especially PDC 23088). Usually this type of vessel is made of very thin white glass shaped by blowing. The entire surface of the bowl is decorated with circular facets.
Perhaps because this type of bowl is easily broken, it is rarely found today. This example is in the Iraq National Museum in Baghdad, said to have been found in Seleucia. There have been no reports of this kind of vessel from Central Asia, China, or Korea, but a similar white glass bowl was found Japan. (PDC 23170)
- Shinji Fukai, Persian Glass (New York: Weatherhill, 1977), figure 34.
---